Hi gals~! I've been getting asks by my dear tumblr followers to write a in-depth hair care routine for super damaged hair, and I've been meaning to write one anyways so... and here it is!
I have maintained bleached blonde hair for almost a year and it is definitely damaged. This is all from personal experience and researching, what works and doesn't work for me.


My original hair color is very black and I go to salons to bleach it into a light blonde color. It takes 2-3 40-minute sessions to lift my black to light blonde. Depending on the final bleached color, I either tone my hair or go over with blonde hair dye. I bleach my roots every 4-5 weeks.
Roots vs. Bleached
Fresh after a salon session, my hair will feel rough and fragile at the same time.
On normal days, my bleached hair texture is average dry, soft & smooth, just... average. It looks fine but definitely not what you feel after a oil treatment from salon. If I don't wash my hair or use some crappy shampoo/conditioner, it feels very dry, rough and almost frizzy.
My hair feels very soft and healthy after my daily hair care routine.
2. HAIR PRODUCTS I USE (and Recommend)
I've used & tried many many hair care products but these are what I'm currently using & top ranked on my list c:
*I alternate between these products depending on my hair that day and which products I've used the days before
Shampoo
Dove Intensive Repair Shampoo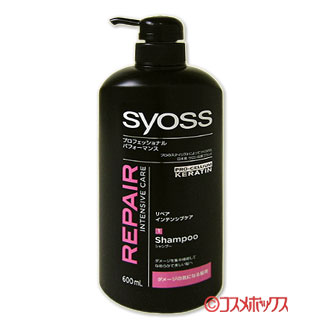 Syoss Repair Intensive Care Shampoo
Conditioner
Dove Intensive Repair Conditioner
Aveeno Positively Nourishing Moisturize Conditioner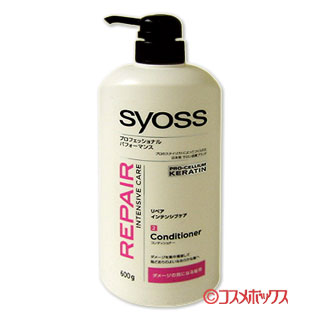 Syoss Repair Intensive Care Conditioner
Hair Masks/Treatments
Essential Rich Premier Hair Ultra Honey & Shea Butter Hair Mask
Essential Rich Premier Damage Care Hair Treatment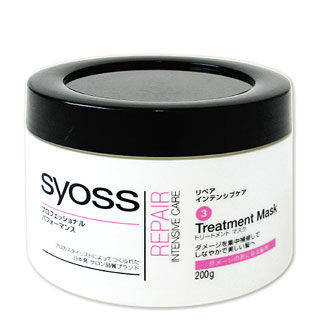 Syoss Repair Intensive Care Treatment Mask
Dove Intensive Repair Regenerating Mask
Hair Serums
L'Oreal Hair Expertise Total Repair Serum
Dove Intensive Repair Overnight Treatment
L'Oreal Professional Mystic Hair Oil
3. SHOWER ROUTINE DEDICATED FOR HAIR CARE
What I mean by shower routine is that I plan out what I do in shower to save time & most importantly, allow maximum hair repair!!
Important Note: I use hair masks/treatments as conditioner. I STRONGLY recommend this. Of course you can use conditioner as well but I use hair mask/treatments as conditioner 5 times a week (occasionally mixed with regular conditioner, just a squirt)
Shampoo and lather on to wet hair. Finger-comb through. Rinse.
Generously apply conditioner. Finger-comb through. Leave on, do not rinse or get hair wet.
Continue showering. I take this time for body wash, face cleansers, shave, brush teeth etc.
Step 3 will take 3-6 minutes depending. Afterwards, finger-comb through while rinsing off the conditioner. Done!
To dry, do not crazy rub your hair with towel. Wet hair is fragile so just firmly compress and squeeze the water out with towel.
Extra: I do a towel wrap while I change and do skincare routine. Then I comb through my hair, you'll notice the ends will become wet again, so compress with towel again. By then, hair will become damp, leave to air dry; or I apply hair serum & blow dry my hair upside down to retain volume and so my bangs doesn't look funky.
Importance of Finger-combing!
I can't stress this enough! I do not understand why some people just scrunch their hair into a messy pile while applying shampoo/condition, this just makes more knots and tangles to Damaged hair => Rough hair => Prone to knots & tangles! And when you try to untangle them, more breakage and weirdly bent hair. Drying wet tangled hair is a nightmare!!!
What I mean by finger-combing your hair is to make sure every hair is tangle-free & shampoo/conditioner is evenly thoroughly covered. When you rinse, do the same motion. Finger combing ensures your hair is tangle-free from start to finish.
Shampoo can be drying. Invest in good shampoo or use sparingly.
Use hair masks/treatments as conditioner
Mix conditioner with hair masks/treatments to save money
Alternate between hair conditioning products. I find that some hair mask/treatment products do not work as well after continuous daily use.
Wet/damp hair is fragile, use hair combs to brush only.
Hot water dries out cuticle ends and enhance damage. Use luke warm water only.
Leave a 1 month waiting period before processing your hair again (ie. colouring, bleaching etc.)
Use heat-protectant when styling hair with heated tools
I hope these tips helped :) Thanks for reading! xoxo
❤
Catherine